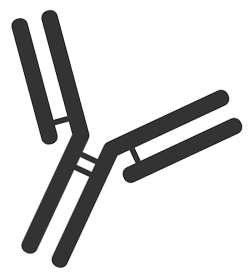 VICTORIA, Dec. 7, 2017 /PRNewswire/ – IMMUNOPRECISE ANTIBODIES LTD. (the "Company") (TSX VENTURE: IPA)(OTC PINK: IPATF) announces that it has signed a binding letter of intent with ModiQuest Research BV ("ModiQuest") whereby the Company has agreed to acquire all of the issued and outstanding shares of ModiQuest (the "Transaction").
The Transaction continues to realize on the Board's commitment to grow globally through strategic acquisitions. It allows IPA to become a single source provider of services across the full antibody discovery value chain (antigen design, hit generation, lead selection, lead optimization and lead characterization) and to offer the full spectrum of antibody production methodologies (library based technologies, hybridoma methods, transgenic animal based platforms and single B cell based technology). Furthermore, the acquisition enhances the Company's capacity for generating human antibodies.
"In acquiring ModiQuest Research B.V., IPA becomes a leading integrated antibody solutions company with global reach," said Dr. James Kuo, Chairman, Interim President of the Company.
ModiQuest
ModiQuest is a privately held company based in Oss, The Netherlands that specializes in the generation of monoclonal antibodies against difficult target antigens. ModiQuest applies proprietary technologies to all aspects of the antibody discovery process in research and development, diagnostic and therapeutic applications. Using its proprietary ModiFuse™ (hybridoma electrofusion), ModiSelect™ (B-cell selection) and ModiPhage™ (phage display) technologies, ModiQuest can generate very large panels of monoclonal antibodies from various backgrounds including mouse, rat, rabbit, chicken, llama and human, as well as transgenic animals harboring the human antibody gene repertoire. ModiQuest serves clients in Europe, the US, Asia and Russia. During its year-ended 2016, ModiQuest had revenues of €2,009,374 (CAD $3,037,249) and earnings of €671,799 (CAD $1,015,451).
The Transaction is accretive in both revenue and earnings and brings additional scientific and management capacity.
https://web.tmxmoney.com/article.php?newsid=8801704630996905&qm_symbol=IPA