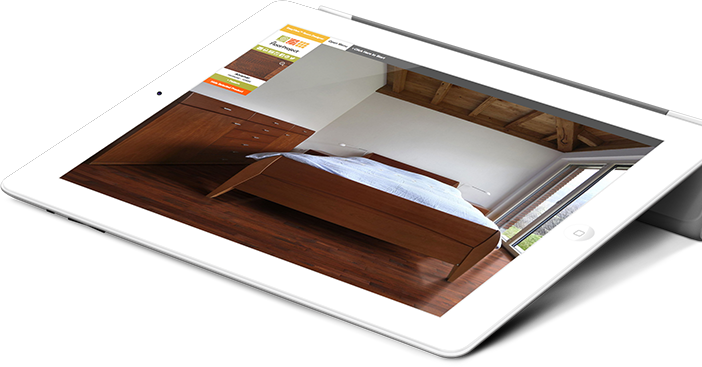 Renoworks SDK™ facilitates new market segment in the new home construction industry
CALGARY, Oct. 3, 2017 /CNW/ – Renoworks Software Inc. (TSXV: RW)(PINK SHEETS: RWOKF)("Renoworks" or the "Company"), a leading provider of digital home imaging software and web solutions for new home construction and home renovation markets, is pleased to announce the adoption of its leading visualization platform with several top US Homebuilders.  Renoworks SDKTM is a Software-Development-Kit (SDK) allowing technology companies, digital marketing agencies and other partners servicing the home remodeling and builder markets to create rich, interactive applications using the Renoworks visualization platform.
"We are very pleased with the success of our leading visualization technology platform with several of the nation's largest homebuilders," stated Doug Vickerson, CEO of Renoworks.  "The introduction of our technology beyond our traditional remodeling clients into the homebuilder segment is one of our Company's key strategic growth imperatives.  Growing demand from homebuilders offers an exceptional opportunity for us to rapidly penetrate this untapped market and grow revenue through building a significant presence in the new home construction industry."
"This is significant for Renoworks in that it also positively boosts two of our other key business units;  Design Services and Enterprise," Vickerson further stated. "Our SDKTM technology partners utilize our growing team of Design Service professionals to prepare room scenes for builders. For our Enterprise business, more manufacturers continue to see the benefit in having digital product libraries on the Renoworks platform because of the increased exposure.  There is definitely a need in the new home construction industry to make design option decisions easier for the homeowner and the Renoworks Platform allows for just that."  "We are excited about the new home construction industry as it is showing positive growth signs that Renoworks is taking advantage of," Vickerson concluded.
In the new home construction industry, single-family construction is on the increase. Housing markets continued to strengthen in 2017, with new and existing home sales, prices and construction levels on the rise.  Single-family construction continued to pick up pace over the past year, with total starts ticking up from 1.11 million units in 2015 to 1.17 million units in 2016 and for the first time since 2005, single-family construction drove last year's growth, increasing 9.4% to 781,600 units.  Despite these gains, single-family construction, traditionally the largest source of residential investment remains well below historical levels.  Key housing market indicators remained largely positive in 2016 through to 2017.  For example, with permitting increasing in 70 of the nation's 100 largest metro markets last year, the overall trends are generally positive and the outlook for housing construction activity is encouraging.1
1Source:
The State of the Nation's Housing 2017, Joint Center for Housing Studies of Harvard University, online: Harvard Ichs State of the nations housing 2017
https://web.tmxmoney.com/article.php?newsid=7124241566601623&qm_symbol=RW